Axle Support Fixtures EAB for Axle Test Rigs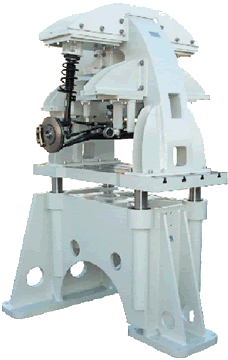 The system EAB is used as an extremely stiff holding fixture for axles or their components tested and evaluated for durability, kinematics and suspension design. The system can easily be employed for all popular axle types (multiple and double control arms, Mc Pherson) both for front and for rear axles.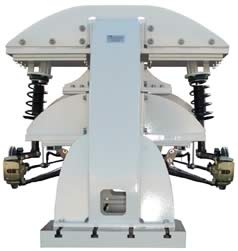 Technical information:
The very rigid design of the EAB guarantees test results which are not influenced by any chassis stiffness. Therefore test results replicate the true characteristics of the axle itself without any interference of its environment.
The 1st. natural frequency of the system is approximately 96 Hz (without height adjustment table) and because of this high natural frequency the signal quality is not affected. ( Goto Page 2 )


Other types of axle test fixtures: