| engine tilting platform | transmission tilting platform |

Engine Test Fixture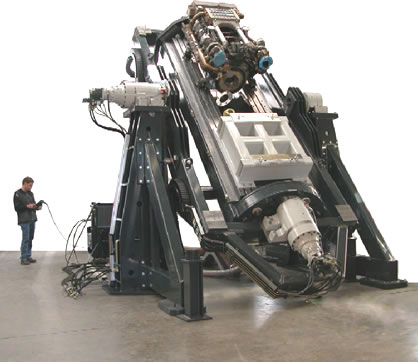 The engine test rig is designed to tilt an engine in X and Y direction.
The test system shown here with a large Diesel Engine and absorbing unit (not installed) can simulate hill climbing, especially important for Off-Road and Military vehicles. This system makes it possible to analyze the oil slew behaviour in the oil pan during the hill climbing. The engine is running throughout the test while the simulator tilts the table simulating the real off-road conditions in the field.
Technical data:
Weight: 18,5 tons
Angle of slew
- X- and Y-direction: each ± 45°
- Swiveling rate: 0,5-1,5°/s